Why You Should Use Video Marketing for Your Brand
Video is the new force that is driving digital content marketing. Whether your enterprise is new or has been in operation for some time, all indicators show that using videos can help to strengthen and grow the brand.
With 81% of businesses using videos as part of their marketing tools and about 78% of people watching videos online every week, you cannot be left behind in using this high-potential marketing tool. In this post, we will take a closer look at the key benefits to anticipate for using video marketing in Singapore.
What is Video Marketing in Singapore?
As a company, you need a lot of things to succeed, including good leadership, quality products, and many others. However, because of a lot of noise in the current marketing landscape, your brand should have an outstanding story. This is where video marketing comes in.
Video marketing is the process of using videos to market your brand, service, product, or services through different channels. Using the video, it becomes easy to elicit emotions, making it easy to drive high engagement rates, increase click-through rates, grow leads, and raise your company sales.
Do you have a video project you need help with?
Send me a quick message and I will answer you as soon as possible. I am always happy to just advise, too!

Video Marketing in Numbers
If you check at the numbers on digital marketing, you will realize that everything is adrift towards the video. Here are some of the numbers that you need to know about:
Today, six out of ten people would rather watch online videos to television.
By 2022, online videos will make up over 82% of the consumer traffic internet.
75% of all the video played online are on mobile devices.
92% of people watching videos on their mobile phones will share them with others.
65% of people who go to YouTube videos are looking forward to learning how to solve a problem.
Social videos generate about 1200% more shares compared to image and text combined.
A website is 53 times more likely to get ranked at the top of Google if it has a video.
85% of consumers want to see more video content from companies.
Types of Video for Brand Marketing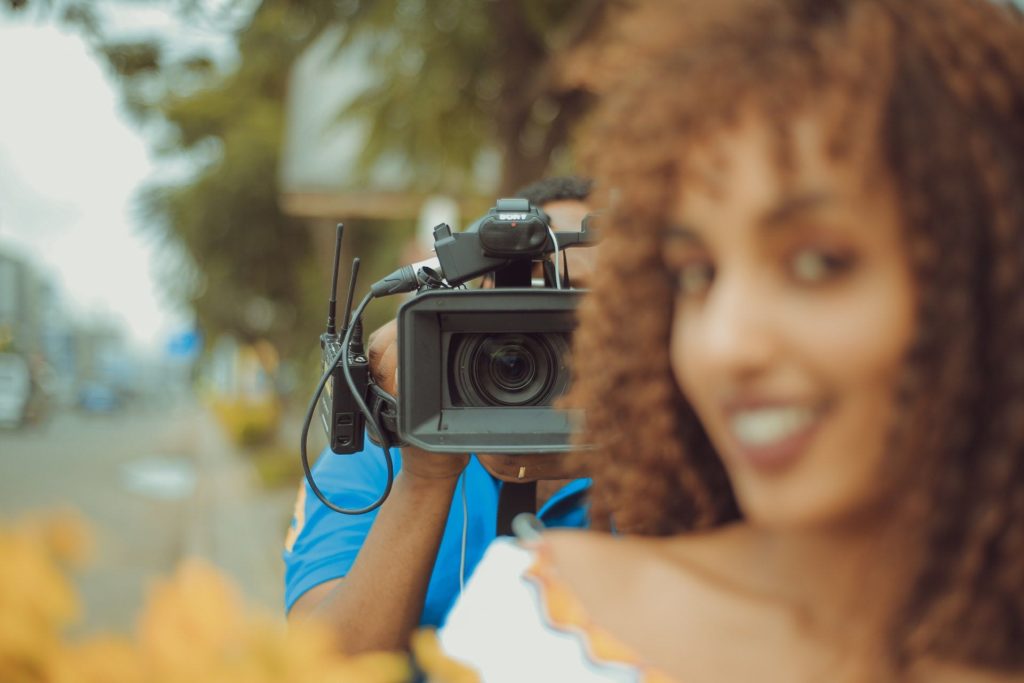 Now that you know the numbers are encouraging marketers to use more and more videos, it is crucial to ask the next question, "What are the best videos for video marketing in Singapore?"
Roundup Videos: These videos are prepared around a specific curated theme, such as our top three best products. They are highly informative, short, and meant to show your clients why you stand out. Furthermore, they also tell the clients, "Hey, look, we have different great tastes, no need to check from another brand."
Company Culture Videos: If you want to give your customers a sense of what your mission and values are, a culture video will come in handy. Even if you have a great product, some of your visitors are likely to walk away if the organization's culture is not good. So, consider making a video showing your culture, such as your employee day at work.
Product Review: When people decide to buy products today, they check reviews to understand their design, features, and suitability to meet their needs. This is why you should have product review videos of different items on your online shelf.
Behind the Scene Videos: Your customers are curious to know what happens behind the scene when their favorite products are being manufactured. So, if you run a restaurant and a specific meal has gained popularity, you might want to do a video showing how the delicacy is prepared.
Benefits of Video Marketing in Singapore
As more brands adopt video marketing, you, too, should not be left behind. Here are the key benefits to anticipate from video marketing.
A great way to influence buyers' purchasing decisions: About 90% of customers indicate that they use videos to help them make the big decision to buy. Therefore, your videos will come in handy in driving sales.
The perfect way of driving more user engagement: Because most people prefer videos more than other types of content, including social images, newsletters, and emails, having carefully done videos is a sure way of driving more engagement.
A better way to rank high on search engine result pages (SERPs): Because visitors watching your videos take longer on your pages, resulting in higher engagement, your site is likely to get higher ranking by search engines. About 80% of marketers indicate that their ranking improved significantly after adopting videos for marketing.
Higher traffic and conversions: When people see videos on your site or social channels, they share them, resulting in higher traffic. Marketers using videos for marketing enjoy about 40% more traffic, 27% click-through rates, and 34% more conversions.
Watch this introduction video for a swim school:
If you want to succeed in digital marketing today, it is very important to make videos an integral part of the digital campaigns. Remember that the process has to start with creating the right videos and optimizing them before uploading to different channels. To get it right on video marketing, it is advisable to identify a good agency for video marketing in Singapore to hold your hand. The best agency will bring with in a wealth of experience and help you to avoid mistakes that can compromise your success.